About PME
OUR CLIENTS:
PME has a wide range of clients. There is no job too big or company too small.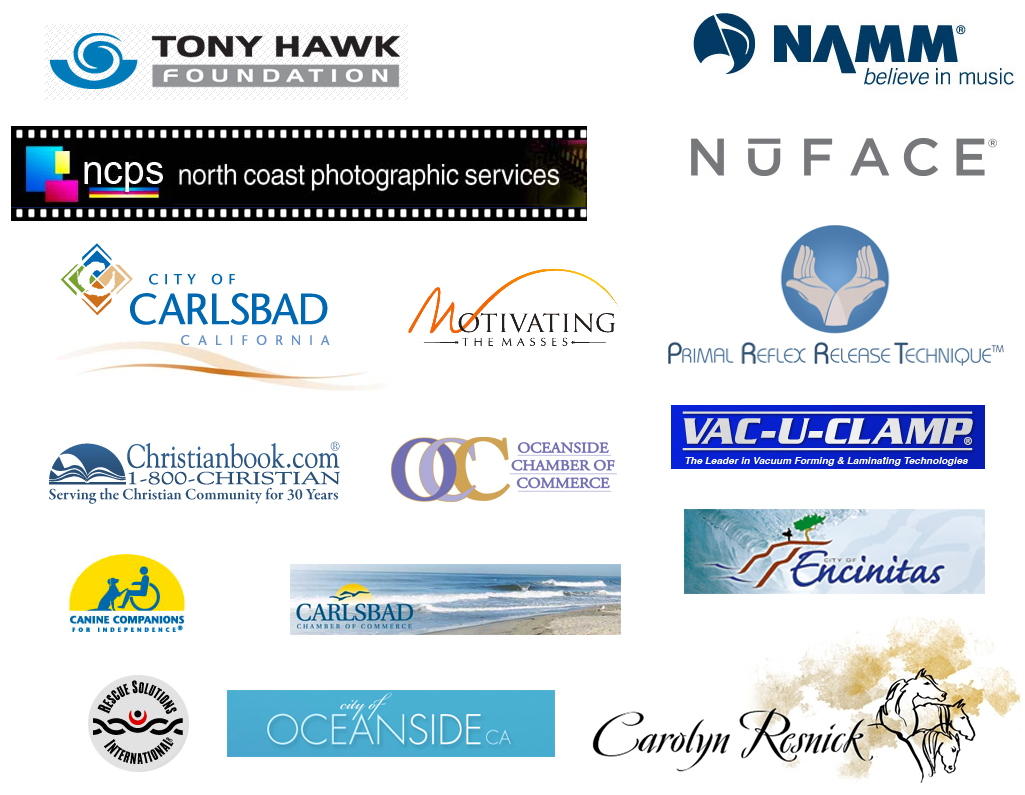 •  NORTH COAST PHOTOGRAPHIC SERVICES • SCURA MUSIC • NAMM
• SAN DIEGO STYLE WEDDINGS, INC. • TONY HAWK FOUNDATION
• ROMM CONSULTING • CHRSITIAN BOOKS • RED TAP PRODUCTIONS
• NUFACE-CAROL COLE COMPANY • CANNINE COMPANIONS
• REAL ESTATE LICENSE SERVICES • RESCUE SOLUTIONS INTERNATIONAL
• SUPERSPINE • QUILT VISIONS • VAC-U-CLAMP • PERFECT IMAGE
• MOTIVATING THE MASSES • P.J. GRAPHICS • MAXIMUM MORTGAGES
• OCEANSIDE UNIFIED SCHOOL DISTRICT • CREATIVE MARKETING GRAPHICS, INC
• OCEANSIDE CHAMBER OF COMMERCE • CAROLYN RESNICK • NRG CABRILLO POWER
• AUTO IMAGERY • COYOTE CREEK • MICHELL COSMETICS • NORTH COUNTY DANCE ARTS
• AQUA LUNG • NOAH TAFOLLA,WONDERLAND • CITY OF CARLSBAD • C&H PHOTO
• CLINICON • KFMB TV • KOCT • KPBS • HORIZON MARKETING COMMUNICATIONS
• JACKSON STONE AND PATIO • COPPERPOINT COMMUNICATIONS
• IN-FLIGHT MEDIA ASSOCIATES, INC • SHADOW OF SUSPICION INVESTIGATIONS
• HERITAGE PRODUCTIONS • HORSE COUNTRY PRODUCTIONS
• FOCAL POINT VIDEO PRODUCTIONS • FALLBROOK FILM FACTORY
• FAST ACTION PRINTING • DVD MARKETING SOLUTIONS • EL CAMINO HIGH SCHOOL
• DIGITAL OUTPOST • IVEY RANCH ELEMENTARY • CRM LEARNING • CALAVERA HILLS M.S.
• EAST WEST STONE • CREATIVE MEDIA SOLUTIONS • VECTOR MARKETING
• COOL MEDICS
PME has over 20 years experience in transferring treasured family memories. From old cine film to modern recordable mini DVD's we have copied more than 300,000 hours of just family footage alone. We boast a prestigious list of private sector business and government clients. We can transfer your film, videos and photos/slides to DVD, using top quality branded discs or we can format them for sharing on mobile devices and the Internet.
Like other businesses similar to ours, we convert analog media to digital. But what is it about PME that separates us from the rest? PME is a lot more. Our services range from the transfer of a wide variety of film and videotape formats to digital including Audio Cassettes and Vinyl Records. And it is also the level of care and consideration for the best possible outcome and with your best interest in mind that PME is able to flourish like it has.
PME also specializes in photo scanning as well as slides and negatives. We offer the most creative photo and video montages available and we take care to seek out the best solutions for your family keepsakes by consulting with you each step of the way.  Along with multimedia DVD presentations, PME offers an assortment of packaging options from simple jewel cases to hardbound books with accompanying digital discs.
Need data flexibility? PME will convert media from a wide variety of electronic and mobile devices to share with other mobile devices as well as on the Internet. We will encode your video and data into the appropriate format needed to get your message across.
PowerPoint presentation service is available and if you're still using overhead transparencies we can design and create those too.
PME also offers custom packaging and fulfillment. Our rates are competitive and we don't slouch on quality or service and we only use premium quality 100 year archival CDs and DVDs. They offer the best quality with a long life expectancy and higher resistance to scratching.
If you're not yet convinced that PME offers you boutique quality that is cost effective, let us say this.  Not only do we have the wealth of experience and an understanding of how precious your data and memories are, but we also think like you. Call PME and we will guide you through your project each step of the way.