Custom Packaging
Posted on:

7 May 2013

By:

monkeydna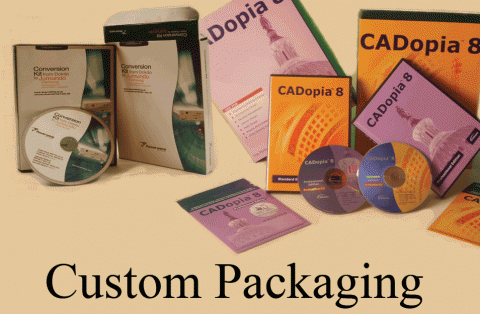 CD-DVD Custom Packaging and Fulfillment
Your search for authentic DVD packaging and fulfillment ends here. We provide custom CD-DVD and fulfillment packaging and shipping at terrific prices! We stock a wide variety of packaging cases, envelopes and sleeves that have excellent quality. We also offer customized cases for Mini DVD packaging that guards your expensive CDs and DVD's from damage such as breaking, dust and moisture and permanent scratches. We have all types of packaging covers, which make your disc safe and secure. For stylish advanced packaging, trust PME Audio/Video
Our across-the-board range also include reliable Digipack DVD packaging, modernized and trendy Jakebox, Slimline jewel case, Soft Cases, Snap Cases, and Discbox Slider that is commonly used by many. For example, Slim line Jewel Cases are ideal for custom DVD packaging, which has provisions for two CD's in one box. On the flip side, Digipack packaging is considered best for Mini CD packaging. Its interior is made of paper and it convenient to use. Jakebox is the fashionable yet durable way to keep your DVD's! We stock modernistic and environmental friendly packaging for both Mini CD/DVD packaging and Custom CD/DVD packaging
Rest assured of the quality of our DVD packaging. We use top most quality material for our products, so that you get satisfactory results economically. Along with 100% original DVD cases and covers, our prices are basic, when compared to our competitors.
We also have many designer DVD cases and covers, specially designed for children. For more information on our range, prices, quality or shipping orders, you can go through our site and choose the desired option.
Fulfillment
When you have to ship your discs  directly to your customers let PME handle the logistics. We have many years of fulfillment experience and getting the job done right the first time is our prime concern. Our many satisfied customers can attest to our handling of their product and making sure it gets to its destination on time and in one piece. We also provide storage of your product at a very minimal cost. Call PME to find out how we can help you store and deliver your product on time.​